Guaranteed Paid Internship Program (GPIP) for Transfer Students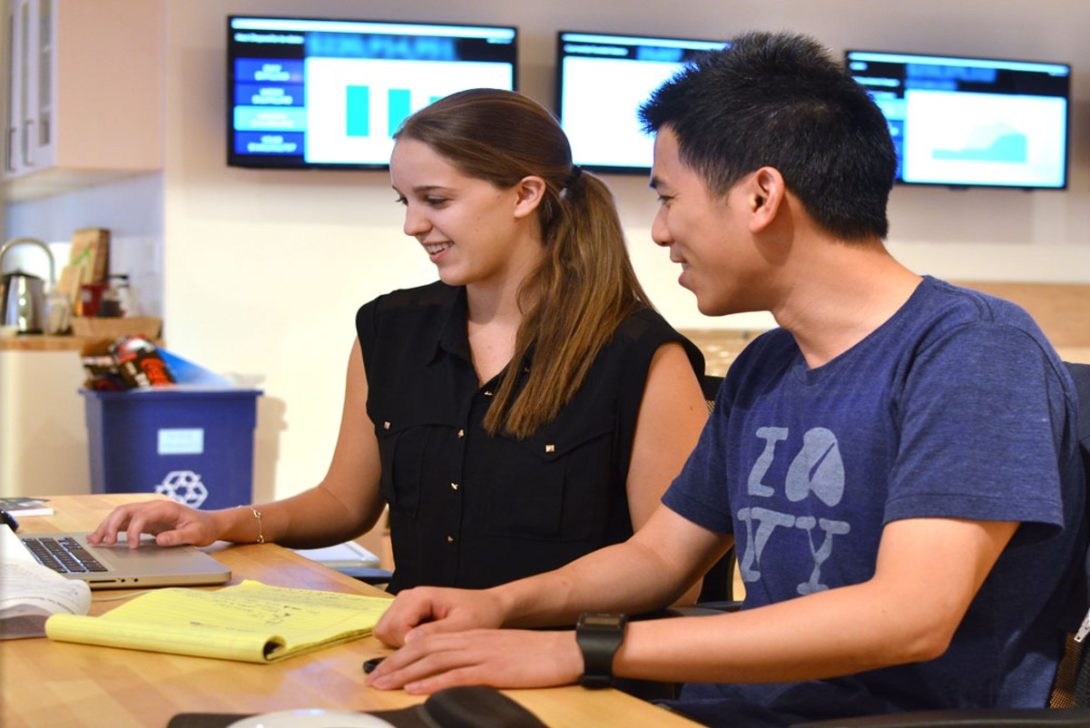 UIC offers a unique opportunity to transfer engineering students. Conceived of and supported by the faculty and the dean of the College of Engineering, the Transfer Guaranteed Paid Internship Program (GPIP) gives incoming fall transfer students the opportunity to serve as paid interns during the summer months, providing they meet certain criteria.
Who is Eligible for GPIP?
Transfer Engineering and Computer Science students who are admitted into the College of Engineering in the Fall of the academic year.
When are students placed in internships?
Transfer students are provided a placement the summer before their expected graduation date.
The GPIP application will be available for the 2021-2022 academic year in fall 2021. Only new transfer and freshman students starting in the fall are eligible to apply.
Attended UIC Engineering for at least two semesters full‐time and completed at least 20 semester hours of UIC Engineering courses.
Maintain an overall UIC GPA of at least 3.2.
Be a U.S. citizen, permanent resident, or obtain permission to work legally in the United States by May 1 of the year of your summer internship.
Transfer directly into the UIC College of Engineering; unfortunately intercollege transfer students are not eligible.
If a transfer student participates in an off-campus internship, which they secured on their own, they will not be placed by GPIP.
Complete mandatory questionnaires as well as deadlines that will occur throughout the academic year(s).

Transfer students are placed in internships the summer before their final academic year on campus.
Placements occur on campus in research labs or at other UIC entities.
If a transfer student participates in an off-campus internship, which they secured on their own, they will not be placed by GPIP.

Transfer students who are placed in UIC research labs or other entities on campus will earn $14/hour.
GPIP interns may work total of 256 hours during the course of their internship. Students cannot accrue overtime, so, you cannot work more than 8 hours in one day, or more than 40 hours in one week. It is up to the student and professor/supervisor to track the total number of hours worked and not exceed 256 for the summer.

Still have questions about GPIP for Transfer students?

Please contact:

Rose Coppola-Conroy, Director of the Engineering Career Center

Office: SEO 800
Phone: 312-355-5174
Email: rcconroy@uic.edu