Mentoring Program
The goal of the program is to bring undergraduate engineering students and alumni together for an exchange of information on education, professionalism, aspirations and ideas. These relationships provide a learning experience for students outside the classroom, where they have a chance to see the opportunities that a professional environment has in store for them.
Program Purpose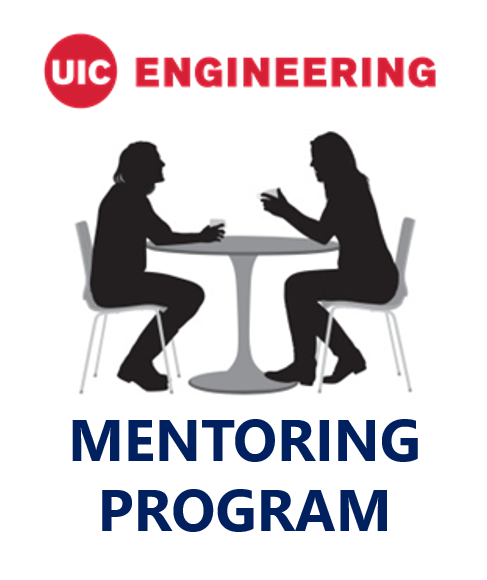 How the Mentor Program can benefit you:
Receive career/life advice and suggestions overall
Learn about experiences that the mentors have had in detail
Gain ideas about different directions to pursue and help identify interests
Develop networking opportunities and skills
Learn about developing specific skills to make yourself more marketable
Learn about projects mentors have completed in their professional experience
Discuss non-traditional ideas on what to do after completing a degree (e.g. attend grad school, certifications)
Understand and discuss current trends and skills in the industry
Benefits
Requirements

Be enrolled as an undergraduate student in UIC's College of Engineering
Complete the Student application and a mandatory online orientation training
Complete 2 online check-in surveys during the 5 months of the Program and a final online summary at the end of March
Maintain communication & set up in person, phone or Skype meetings at least once a month  (October- March)

Expectations

Think about what you want to gain from the program and discuss your needs/expectations with your mentor. Don't expect a job or internship from your mentor!
Be committed to carrying out agreed-upon goals and follow through with them. Be receptive to suggestions
Contact your mentor if you are unable to attend scheduled meetings. Remember your mentor is volunteering their time
Students are expected to treat mentors with dignity and respect at all times. The mentor/student relationship is a professional relationship, and participants are expected to maintain proper boundaries at all times. The student or mentor should not engage in any inappropriate behavior with or cross any personal boundaries

Matching

Matches will occur according to the major preference that the mentor selected with the student's engineering major
Each pair will receive an email from the program manager introducing the student and mentor
The student will be responsible for contacting their mentor within one week
If a mentor or student decides to withdraw from the program or feels the student-mentor relationship is not working, they must notify the Engineering Career Center (ECC) as soon as possible

Program Staff

Program Manager: Eliana Riley, Assistant Director, Engineering Career Center: eliana@uic.edu
Mentor Testimonials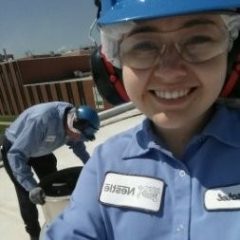 "The connection is going very well with my student. We have met a couple of times to focus on her plans for after graduation and any advice or connections I can help her with. Our last meeting was at a construction site to give her the opportunity to see real life engineering."   ~JR, Clayco

"We have regular phone calls and touch base.  I gave my mentee a tour of the facility where I work. I also reviewed his resume and gave him some ideas that have been pretty successful to get some industry experience."   ~Michael, James Instruments Inc.

"This program is great! Students can connect with people in the industry who can offer real world advice. I would have given anything to have had this kind of academic experience when I was an engineering student!"   ~Stacy, Isolinear Data Inc.