Professional Connections Program-Alumni Mentoring
The goal of the program is to pair UIC engineering junior or senior students with experienced UIC engineering alumni  for an exchange of information on education, professionalism, aspirations, ideas and professional connections! These pairings provide a learning experience for students outside the classroom, where they have a chance to see the opportunities that a professional environment has in store for them and for students to start growing their professional network.
Purpose
Here are some inspiring ways you can impact a UIC engineering student:

Offer career/life advice and suggestions overall
Share in depth experiences that have shaped your professional career
Provide ideas about different directions to pursue and help identify interests
Help the student develop professional connections and skills
Discuss projects in your field to give the student a glimpse on what to expect in the workplace
Discuss ideas on what to do after completing a degree (e.g. attend grad school, complete a certification)
Talk about current trends and skills in the industry
Give insight on specific skills to make the student more marketable
requirements
Mentor Requirements

Completed a bachelor or graduate degree from UIC College of Engineering
Complete the online application and read through the Guidelines
Be a professional connection and mentor to your paired UIC engineering student from the end of October to the end of February (4 full months) by communicating/meeting with your student electronically or in-person at least once a month
Complete one online check-in survey and a final online summary at the end of February to provide your feedback on the experience

Expectations

UIC engineering alumni are expected to treat UIC students with dignity and respect at all times. The UIC engineering alum/student connection is a professional relationship and participants are expected to maintain proper boundaries at all times. The name of the mentor will be checked in the National Sex Offender Registry, and those who are in the Registry are not eligible for this program.
Listen to the needs and expectations of your paired student. Develop realistic and obtainable goals with your student
Be committed to serve as a resource and encourage your student to explore new areas
Contact your student if you are unable to attend a scheduled meeting
Use the monthly prompts sent by the program manager to engage in meaningful career related conversations
Contact the program manager if there is a concern with the student/UIC engineering alum connection

Matching

Matches will occur according to the preferences that the UIC engineering alum selected with the student's engineering major
Each pair will receive an email from the Engineering Career Center staff introducing the student and UIC engineering alum connection
The student will be responsible for contacting their UIC engineering alum connection within one week
If a UIC engineering alum or student decides to withdraw from the program or feels the connection is not working, they must notify the program manager as soon as possible

Program Staff

Please reach out to the Program Manager: Eliana Riley, Assistant Director, Engineering Career Center at eliana@uic.edu
Student Testimonials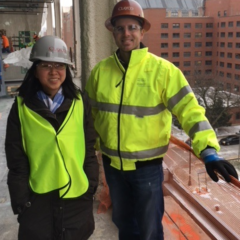 "The most important take away for me was seeing the work my mentor does and hearing about his work. School on its own would not have shown me what project management or design building could be." ~Kitty, Senior, Civil Eng. (Featured in the photo with her mentor)


"My mentor has given a lot of insight in all the questions I have been asking. We mostly talk about school stuff and research." ~Danilo, Senior, Computer Eng.

"My mentor has been great. We had phone conversations once every couple of weeks and he gave me excellent advice regarding school, projects, and finding a job. I even got a tour of his work place and what they do." ~Xiong, Senior, Electrical Eng.

"I received a plethora of advice regarding the real world and the experiences encountered by my mentor that has, quite honestly, helped me immensely. His experience regarding graduate school helped me to open my eyes at the possibility of going myself. I am immensely fortunate to have spoken to such a humble and wise individual."   ~Brandon, Senior, Mechanical Eng.
Jeff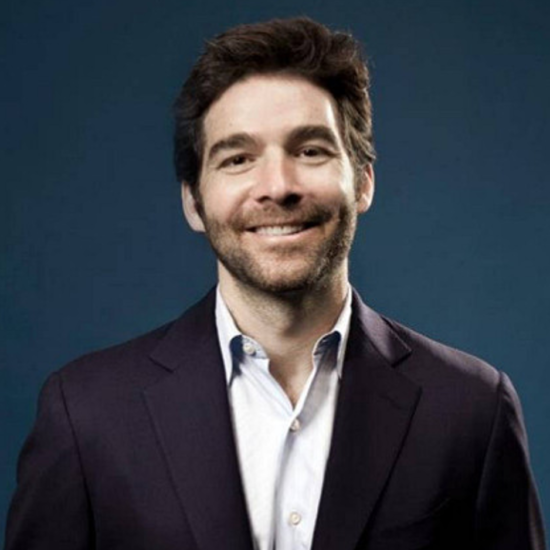 Don't sell yourself short when it comes to the power and value of mentorship: What may be obvious or second nature to you after years of experience may be transformational to someone who is just beginning their journey.

|