International Students
The Engineering Career Center (ECC) is dedicated to supporting international students with their job and/or internship search. Below you will find resources to assist you with the internship and job search.
If you are an international student and you are considering participating in an internship opportunity, please reach out to the Office of International Services for guidance regarding working off-campus. The Engineering Career Center is no longer able to process CPT applications at this time.
The Engineering Career Center also DOES NOT process Optional Practical Training (OPT) applications for full-time employment. If you have obtained a full-time position, and need help with your OPT application, please visit with the Office of International Students (OIS) at UIC.
Apply Online

Apply for LOTS of jobs/internships online (hundreds). You can use Handshake, LinkedIn, Indeed, Google Jobs, and other job boards.

Networking

Developing a professional network of people in your desired industry is very important in the US! Many jobs are never posted, but are obtained through networking. View the ECC's networking guide here.

Complete your Profile

Attend Events

Work Authorization

Connect with Alumni

Find and connect with UIC alumni on LinkedIn and Handshake to find out where they have interned and where they work now. Then network with them!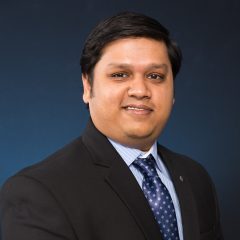 I did my Master's in Industrial Engineering. After graduating I was searching for a job but it was difficult out there. I was not able to get the desired outcome as needed. I knew something was going wrong in my job search.

That's when ECC came in. I took serious efforts in improving my resume, interview skills, etc., and the ECC helped me a lot. When I was a student I hardly visited them, but as an alum, I started visiting them regularly. They were very helpful. They helped me a lot by giving me job search tips, conducting mock interviews, and preparing me for opportunities. I started getting more and more interview calls, and finally I landed a job.

I would advise all the current students to start seeking help from the ECC from early on so that you are ready for the opportunity when it knocks your door. I would again like to THANK the ECC for helping me out. Thank you.

MS Industrial Engineering Alum

|