Guaranteed Paid Internship Program (GPIP)
Catch them early!
The UIC College of Engineering is pleased to announce our fifth year of the Guaranteed Paid Internship Program during the summer of 2018 for freshmen and transfer students. More than 250 students have already participated in the program. This is a unique opportunity for companies to find talented engineers early on in their academic careers. Our staff will work closely with your company to meet your needs.
To provide the most qualified interns, we require that students maintain a 3.2 or higher GPA during their freshman year and complete the Freshman Engineering Success Program. We train students to offer value to our partner companies. In return, we ask that companies compensate their interns for these engineering-related projects.
image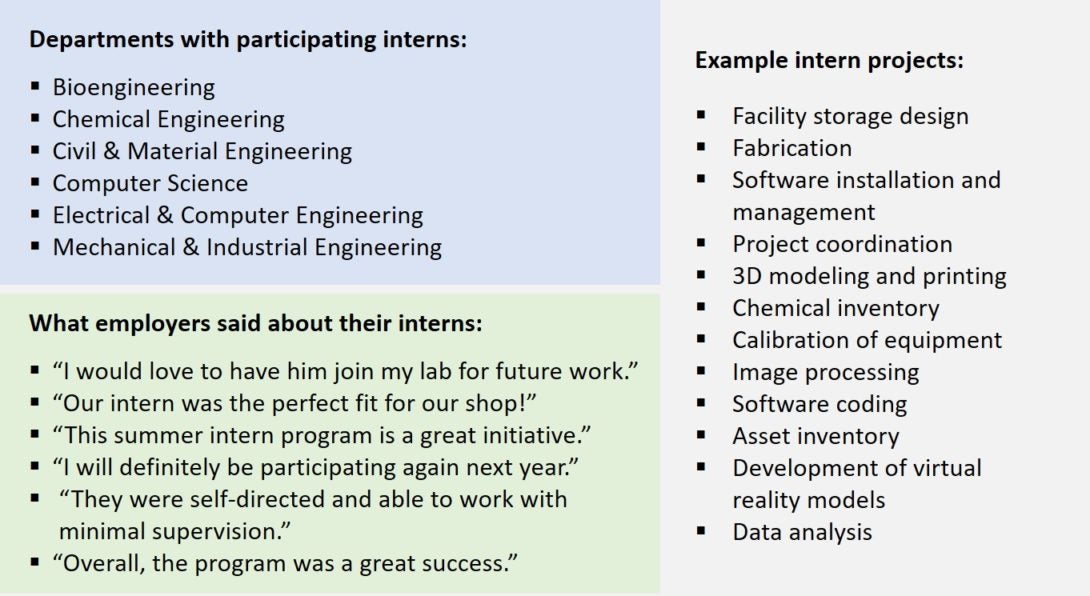 ­­
image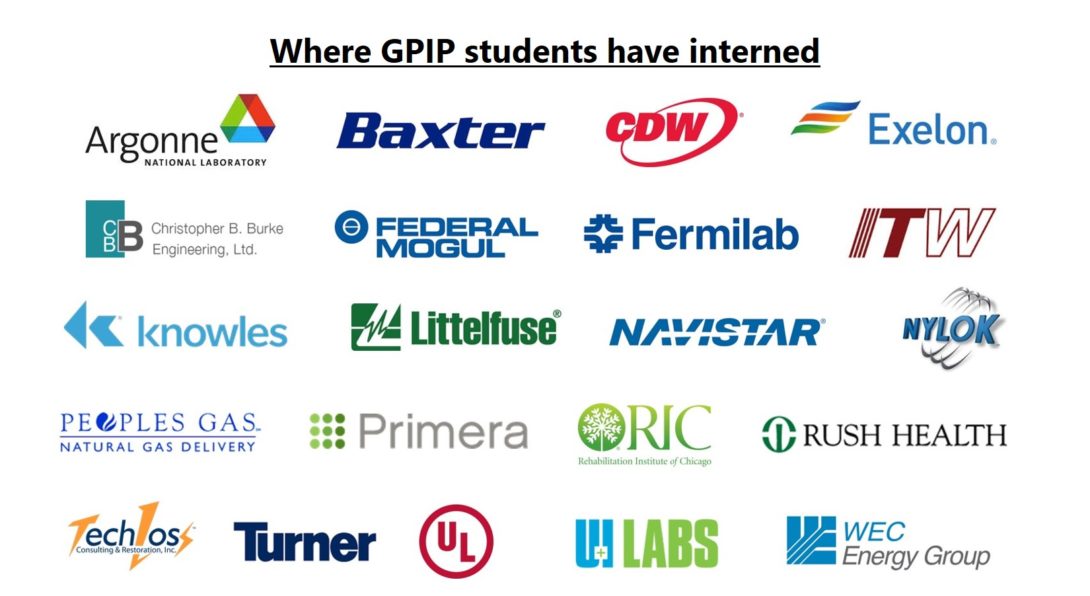 ­­
Employer Testimonial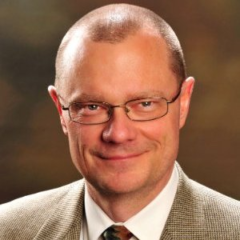 "I am the senior executive sponsor for the nuclear generation engineering intern program at Exelon. As such, I see every intern (about 100 each year) describe their summer experience during their end of summer presentations. These are big events where each intern talks about their summer experience in front of about 100 people, including many executives and senior executives. They get challenging questions from the audience after their presentation. I have been amazed at the poise and presence of the UIC guaranteed Freshmen internship students. You cannot tell the difference in their poise and presence from any of the graduating seniors from any of the colleges. This is a terrific program."

Sr. VP, Engineering & Technical Services - Exelon Nuclear

|
Student Testimonial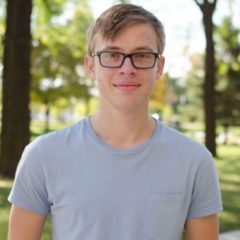 "The most rewarding part of my summer was having the opportunity to develop a tool to collect performance data from programs that ran on the fifth fastest supercomputer in the world. I felt accomplished when it came time to present my work at the end of the summer."

Intern at Argonne National Laboratory in 2014

|