Guaranteed Paid Internship Program (GPIP) for Transfer Students
New for 2017-2018
Requirements for Guaranteed Transfer Internship Program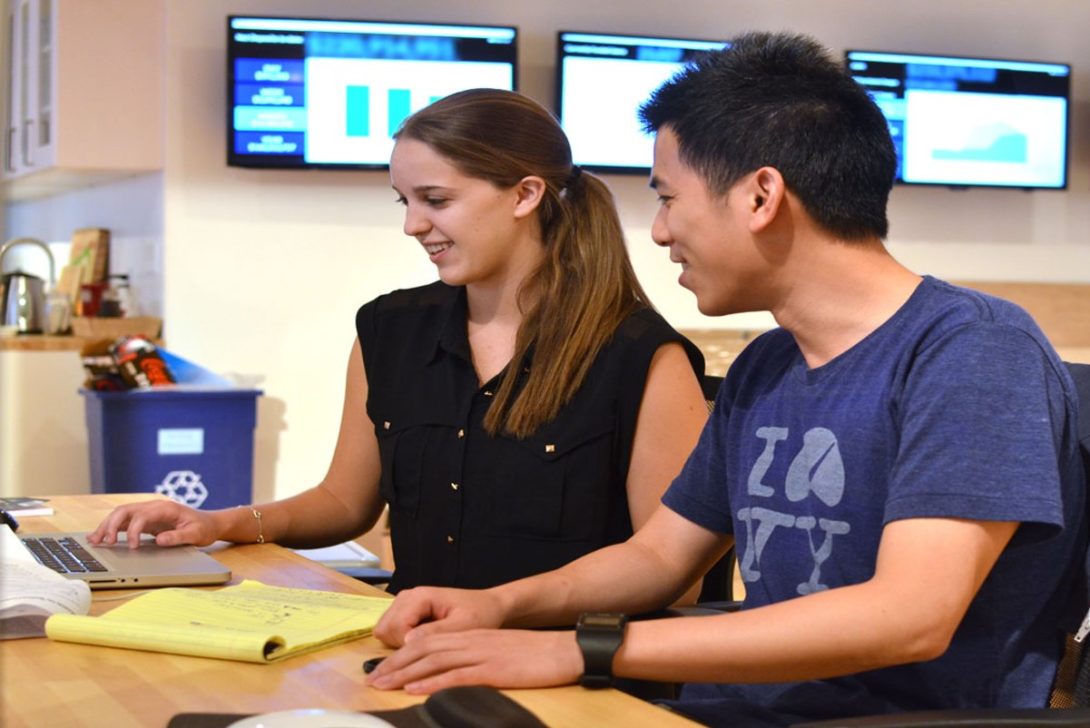 We are piloting an exciting guaranteed internship program for transfer students entering in August 2017. If you join the UIC College of Engineering, you will be guaranteed a paid internship during the summer before the academic year in which you graduate, provided that you fulfill the following requirements by the end of the spring semester before that summer (or at the time points otherwise listed). 
Note to current UIC engineering transfer students: if eligible, you will be notified of your internship placements by early June 2018.
Requirements for Guaranteed Transfer Internship Program
steps

1) Complete your Intent to Enroll form online by June 1, 2017.
2) Register for fall 2017 classes by July 15, 2017.
3) Attended UIC Engineering for at least two semesters full‐time and completed at least 20 semester hours of UIC Engineering courses.
4) Be within two semesters of graduation, as defined for each major in the accompanying sheet.
5) Maintain an overall UIC GPA of at least 3.25 and an overall UIC Engineering GPA of at least 3.33.
6) Participate in our Transfer Engineering Student Success Program throughout the period preceding the internship.
7) Be a U.S. citizen, permanent resident, or obtain permission to work legally in the United States by May 1 of the year of your summer internship.

Required courses by major to qualify for guaranteed internship

compensation

The guaranteed paid internship program will place students who fulfill the requirements above in an internship with a company or a UIC research laboratory.

Students placed in UIC research laboratory internships will be paid $12.50/hour for thirty-two hours/week for eight weeks.

We anticipate that for students placed in companies or other outside organizations, the pay range will be approximately $15-$20/hour.