Mentoring Program
The goal of this program is to bring students and alumni together for an exchange of information on education, professionalism, aspirations and ideas.
These relationships provide a learning experience for students outside the classroom, where they have a chance to see the opportunities that a professional environment has in store for them.
Benefits of the Program

Receive help and suggestions overall, Career/Life advice
Learn about in depth experiences that the mentors have had
Gain ideas about different directions to pursue and help identify interests
Develop networking opportunities and skills
Understand how to navigate conflicts
Learn about projects mentors have completed in their professional experience
Discuss ideas on what to do after completing a degree (e.g. attend grad school, complete a certification)
Understand and discuss current trends and skills in the industry
Learn about developing specific skills to make yourself more marketable

The Matching Process

Students and mentors rank order of preferences for the type of mentoring they are seeking.
The Engineering Career Center will review these preferences and create the best match possible between the mentor and student.
Each pair will receive an email message introducing one another.
The student will have the responsibility to contact their mentor within one week.
If a mentor or student decides to withdraw from the program or believes the relationship is not working, they must notify the Engineering Career Center as soon as possible.

Do's & Don'ts

DO'S

Ask questions!
Update Your LinkedIn profile
Be open to advice, including new industry/job ideas
Meet your mentor in person, if comfortable
Discuss engineering concepts to further your learning
Problem-solving- use discussions to explore solutions!
Establish boundaries and use best judgement for communication
Manage expectations: You're busy, they're busy

DON'TS

Expect your mentor to have all the answers
Expect your mentor to be available 24/7
Meet with your mentor if you're uncomfortable
Expect your mentor to help with homework
Expect your mentor to be your personal assistant when it comes to the job search

Who do I contact if I have questions about the program?

Please contact:

Rose Coppola-Conroy, Director, Engineering Career Center: rcconroy@uic.edu
Patrick Devanney, Associate Director, Engineering Career Center: prd@uic.edu
Mentor Testimonials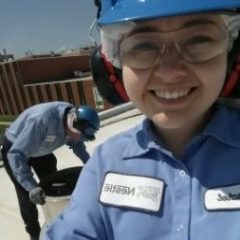 "The connection is going very well with my student. We have met a couple of times to focus on her plans for after graduation and any advice or connections I can help her with. Our last meeting was at a construction site to give her the opportunity to see real life engineering."   ~JR, Clayco

"We have regular phone calls and touch base.  I gave my mentee a tour of the facility where I work. I also reviewed his resume and gave him some alternative ideas that have been pretty successful to get some industry experience."   ~Michael, James Instruments Inc.

"This program is great! Students can connect with people in the industry who can offer real world advice and experience…I would have given anything to have had this kind of academic experience when I was an engineering student!"   ~Stacy, Isolinear Data Inc.