Freshman Internship Program
2017-2018 Guaranteed Paid Internship Program
At the UIC College of Engineering, we strongly emphasize preparing our students for successful and meaningful careers and pride ourselves on providing talented students who are energized, focused, and will make great candidates to fill a company's short and long-term project needs.
UIC offers a unique opportunity to freshman engineering students. Conceived of and supported by the faculty and the dean of the College of Engineering, the Guaranteed Paid Internship Program gives incoming fall 2017 freshman students the opportunity to serve as paid interns for the summer of 2018, providing they meet certain criteria by the end of their first year of study.
Note to current UIC engineering freshman students: if eligible, you will be notified of your internship placements by early June 2018.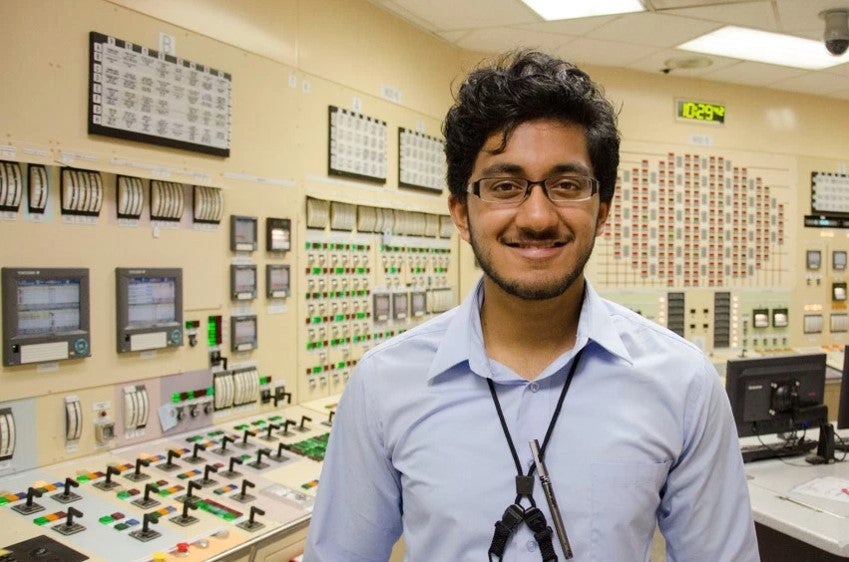 To be considered for this program, you must adhere to the following standards:
Direct acceptance into the College of Enginering and registration as a full-time beginning freshman for fall, 2017
Maintain a GPA of 3.2 or greater for your first and second semesters.
Complete at least 26 UIC semester hours during your freshman year.
Complete Math 180 (Calculus I) and Math 181 (Calculus II) with a B or higher by the end of freshman year. Students with AP Calculus credit for Math 180 must complete at least one higher-level math course with a B or higher. Note: Pre-calculus does not fulfill this requirement.
Complete at least two additional program-specified 100 level Engineering courses with a B or higher. Required courses by major
Successfully complete our Freshman Engineering Success Program (FESP) during the academic fall 2016 semester. Register for ENGR 100.
Commit to return to the UIC College of Engineering for the academic year 2018-2019 (your sophomore year).
Be a U.S. citizen, permanent resident, or obtain permission to work legally in the United States by May 1, 2018.
Read your UIC email at least every other day and respond when requested.
The GPIP will place students who fulfill the above requirements with an internship in a company or a UIC research laboratory. The students placed in UIC research laboratory internships will be paid $11/hr for up to thirty-two hours/week for eight weeks. For students hired in companies or other outside organizations, we anticipate the pay range will be approximately $10-15/hr.
Freshmen starting in Fall 2017 will represent our fifth cohort of GPIP. The current and former GPIP students were assigned to real world engineering projects and gained hands-on experience in their respective fields.