Career Fair Registration
Engineering & Computer Science Career Fair
Thank you to all of our employers who attend the UIC Engineering & Computer Science Fair on September 19th.
We have moved the annual spring Engineering Career Fair to the fall and expanded the name to highlight Computer Science, along with all of the additional engineering majors at UIC. This will be the first day of the 40th Annual Diversity Career Fair. Gain access to a population of nearly 5,000 students within the UIC College of Engineering to help address your hiring needs and grow your organization. Be sure to take advantage of the advertising opportunities available before and during the event to increase your visibility on campus and on the day of the fair.
Engineering Majors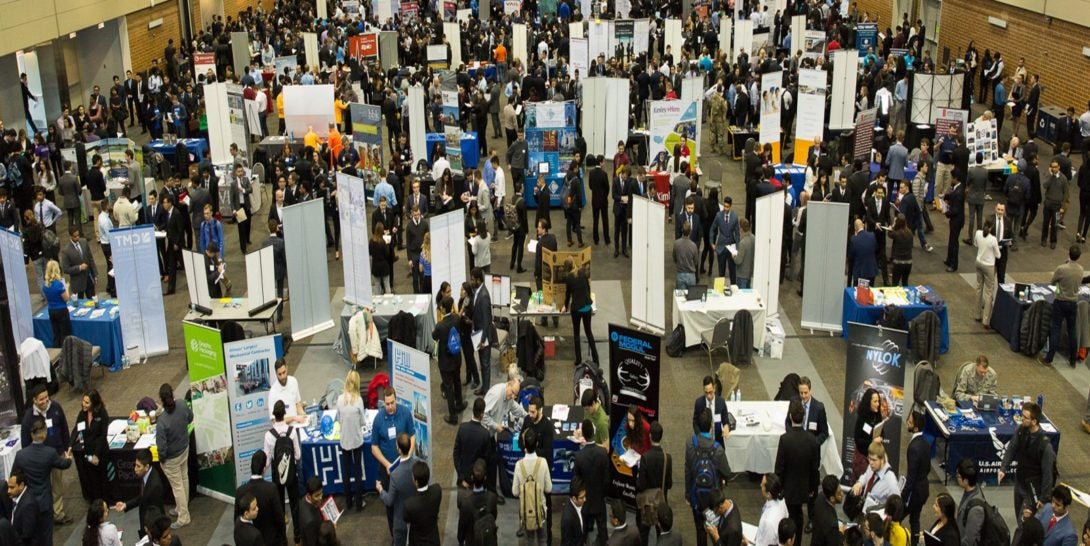 Bioengineering/Bioinformatics

Chemical Engineering

Civil Engineering

Computer Engineering

Computer Science

Electrical Engineering

Energy Engineering

Industrial Engineering

Materials Engineering

Mechanical Engineering
Have needs outside of engineering?
If your organization is looking for additional talent outside of engineering there are two other days to take advantage of the week of the Engineering & Computer Science Career Fair.
For all other majors outside of engineering you can choose to attend both days of the 40th Annual Diversity Career Days in the registration link above. While Engineering and Computer Science is on Tuesday, September 19th, all other majors will be on Wednesday, September 20th. Keep in mind that Engineering and Computer Science students will most likely only attend the Engineering fair.
For business needs (accounting, marketing, sales, etc.) you can also attend the Business Career Fair on Monday, September 18th.
Highlights from the Spring 2017 Engineering Career Fair