The Engineering Career Center (ECC) provides helpful resources specifically geared toward UIC College of Engineering students and alumni for successfully securing internships, co-ops and jobs.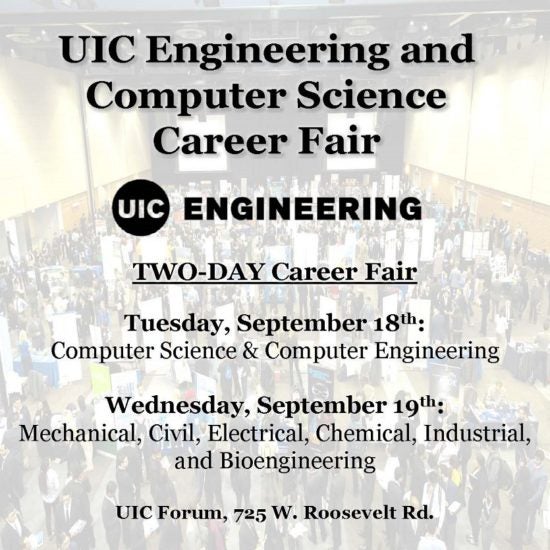 UIC Engineering & Computer Science Career Fair
Join us for the Fall Engineering and Computer Science Career Fair! The fair will provide employers with access to computer science, computer engineering, chemical engineering, civil engineering, bioengineering, electrical engineering, industrial engineering, and mechanical engineering. Recruit for full-time positions, co-op, and internship opportunities. UIC students and alumni are strongly encouraged to dress professionally and bring resumes.
Register