The Engineering Career Center (ECC) provides helpful resources specifically geared toward UIC College of Engineering students and alumni for successfully securing internships, co-ops and jobs.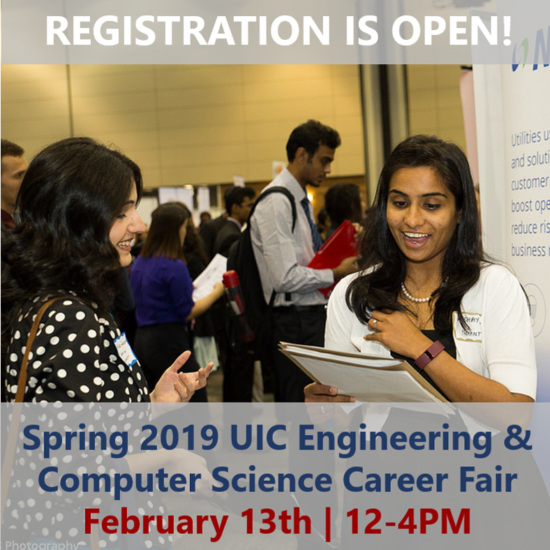 Spring 2019 UIC Engineering & Computer Science Career Fair
Gain access to more than 5,000 engineering students within the UIC College of Engineering at our Spring 2019 Engineering & Computer Science Career Fair! Come to UIC to recruit from more than ten engineering and computer science majors and connect with our top talent in Chicago.
Register Here
Opening Spring 2019!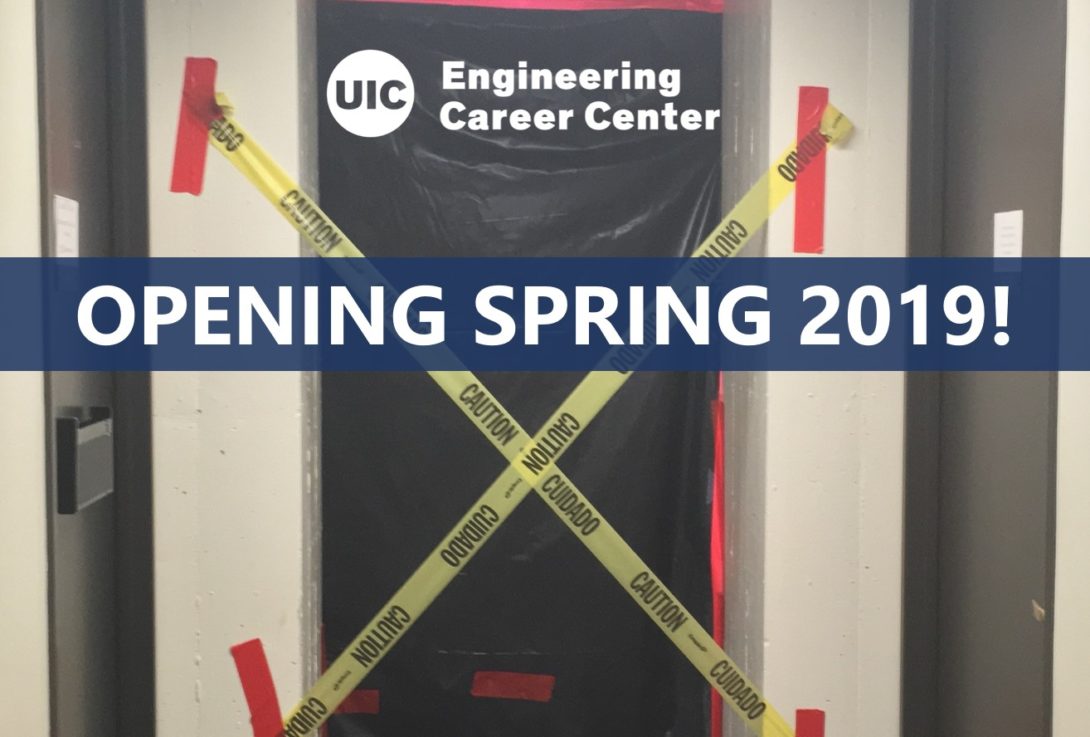 The new Engineering Career Center is under construction and will open during the spring 2019 semester. We will still be located on the 8th floor of SEO.
Temporary offices:
SEO 822: Rose Coppola-Conroy | Jonna Cottrell McHugh | Eliana Riley
SEO 820: Patrick Devanney | Michelle Mittelman
UICcareers.com Jobs | Internships | Co-ops


a
UICcareers.com is UIC's job portal where students can search and apply to internships, jobs and co-ops. Employers can post open positions and review student profiles or resumes for free. We strongly encourage both students and employers to take advantage of this valuable resource.
Upcoming Events
Tuesday , 8:00 am - 8:00 pm
CS Lounge - SELE 2268
Wednesday , 10:00 am - 2:00 pm
CS Lounge - SELE 2268
Friday , 1:00 pm - 3:00 pm
ERF 1043